Rain Tester
Product Detail
Product Tags
Product description
The rain test box is suitable for the external lighting and signal equipment and the protection of the shell of the automobile lamps and lanterns. It can provide a realistic simulation of the electronic products and their components in the transportation and use of the possible conditions such as drench and spray test. In order to detect the waterproof performance of various products.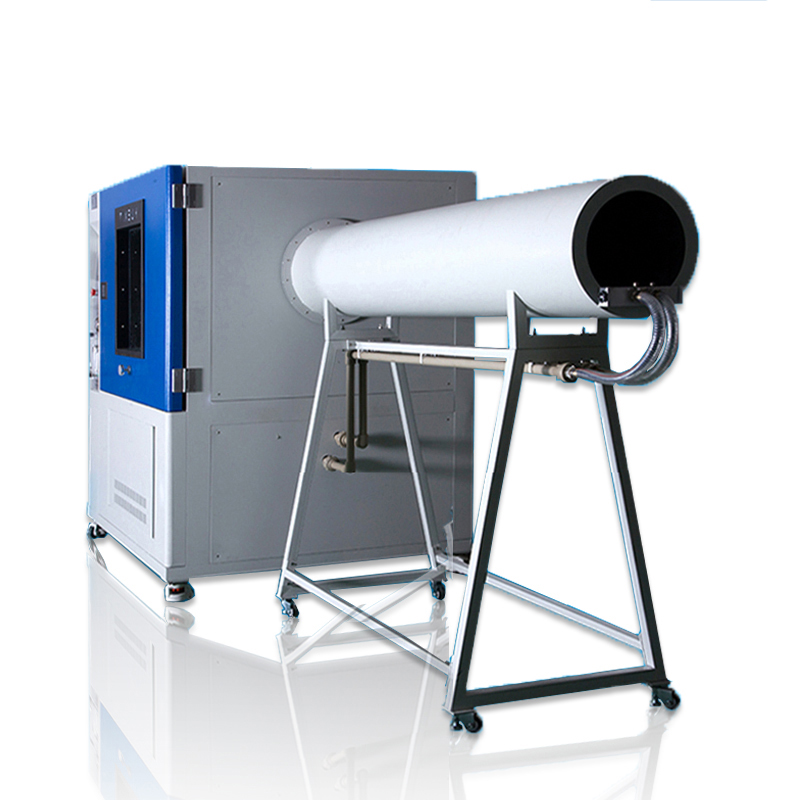 Operation specification
First, switch on the power, then turn on the power switch, and the power light is on. It means that the controller will automatically enter the fixed stop interface.
1, when the power supply is turned on, the machine will stop running when the control program is completed.
2. When the control program is completed, the machine will stop running.
3. Open the handle of the box door, put the test sample on the sample rack, then close the box door.
Note: the capacity of the sample can not exceed 2/3 of the test area.
4. According to the "TEMI880 operation manual", the test setup operation is carried out first, and then the test state is entered according to the mode of operation.
5. In the test, if you want to observe the change in the box, the door light switch can be opened and the changes in the internal change can be opened through the window. The change of temperature and humidity in the test box will be displayed on the controller (if the humidity is tested without humidity, the humidity value is not displayed).
6. Open the door handle of the box, take out the test sample from the sample rack, check the test sample, and record the test status.
Model

RD-800

RD-1200

 Internal dimensions (mm)

800*800*800

1200*1200*1200

   Overall dimensions (mm)

1020*1360*1560

1450*1450*2000

 Oscillating tube radius

400mm

600mm

 Spraying hole diameter

φ0.4mm

 Hole spacing

50 mm

 Oscillating tube range

±45°, ±60°, ±90°, ±180°(theoretical value)

 Turntable rotation speed

1r/min, or steeples speed regulating (optional)

 Controller

Programmable color display touch screen controller, PC Link with software, R-232 interface

 Water pressure control

Flow meter

 Observation window

Large viewing window with wiper

 Water supply system

Storage water tank, booster pump, Automatic water supply, Water purification system, Water saving

 Safety protection device

Electric leakage, short circuit, motor overheating, over-current protection

 Exterior material

Steel Plate with protective coating

 Interior material

 Power

AC380V 50HZ

 Standard

IEC 60529
---
Previous:
Ozone Aging Tester
Next:
Salt Spray Chamber
---
Write your message here and send it to us